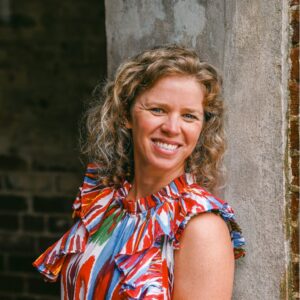 Congratulations to Becky Hoover, PhD candidate and Hillman Scholar, on being awarded both the highly esteemed NIH Individual Predoctoral Fellowship (F31) and the Oncology Nursing Foundation Doctoral Scholarship.
Becky's NIH-funded project, titled "Incidence and Time on Onset of Cardiovascular Risk Factors and Cardiovascular Disease in Adult Survivors of Adolescent and Young Adult Cancer and Association with Exercise," began in May 2023.
Her research, supervised by Hazel Nichols, PhD, associate professor in the Gillings School of Global Public Health department of epidemiology, and UNC School of Nursing Assistant Professor Rachel Hirschey, PhD, RN, aims to investigate the impact of known cardiotoxic treatments on cardiovascular complications among cancer survivors diagnosed between the ages of 15 and 20. The project will also explore the potential role of exercise in mitigating these late effects.
Additionally, Becky has been honored with the Oncology Nursing Foundation Doctoral Scholarship for the upcoming 2023–2024 academic year. This scholarship is bestowed upon doctoral students in their final year of the PhD program whose research topics align with the advancement of oncology nursing and research. Becky's dissertation topic, which centers on oncology, survivorship, and the utilization of physical activity to enhance quality of life, exemplifies her commitment to the field.
These achievements recognize Becky's dedication to becoming an independent nurse scientist focused on understanding the effects of cardiotoxic treatments on adolescent and young adult cancer survivors, and we look forward to witnessing her valuable contributions to oncology nursing.
Reprinted with permission from Carolina Nursing News, June 1, 2023