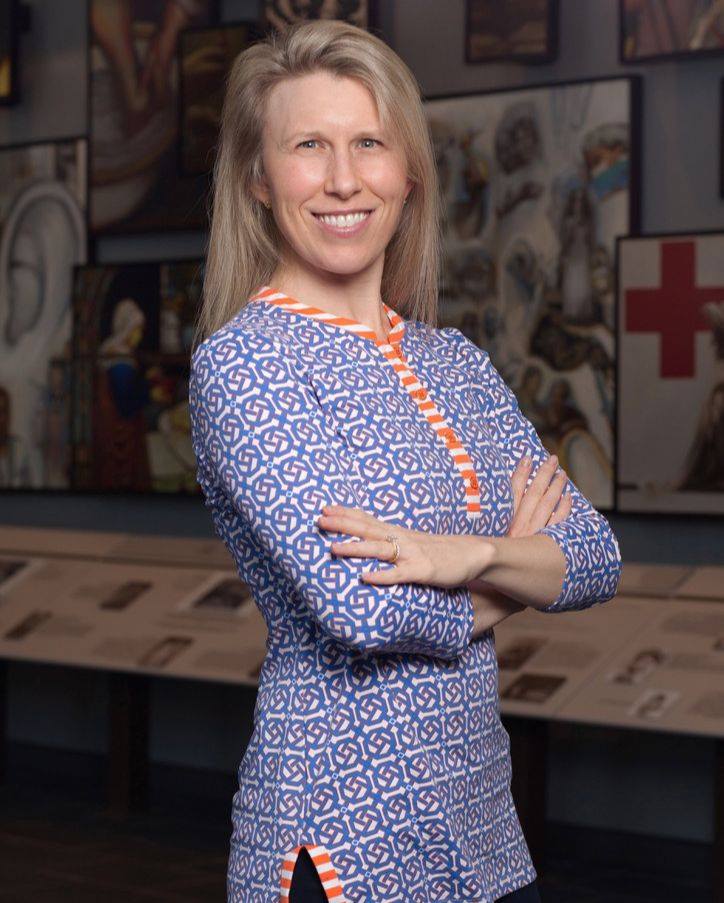 While finishing her PhD and Masters in Bioethics (MBE) at the University of Pennsylvania, Lauren Starr, PhD, MBE, RN, used her Hillman AERO grant to complete her dissertation research titled, "Associations Among End-of-Life Discussions, Healthcare Utilization, Costs, and Race/Ethnicity in Persons with Serious Illness." Upon graduation from Penn, her dissertation won the prestigious Henry O. Thompson Prize in Ethics* for her "remarkable skills in exploring a topic with important ethical implications—costs associated with end-of-life care."
Dr. Starr's AERO grant was used to partner with statisticians from the University of Pennsylvania Health System on complex statistical methods, including propensity score matching for a dataset of over 30,000 patients, and fees associated with publishing and presenting at conferences.
"I'm incredibly grateful for the generous support of the Hillman Foundation. The AERO grant helped me answer important questions using complex statistical methods that I could not have otherwise accessed. My research shows that palliative care consultations to discuss patient values and goals of care—essentially, what makes life meaningful for vulnerable persons with serious illness—is not only essential to providing patient-centered end-of-life care and improving hospice enrollment across races/ethnicities, but is also cost effective. "
Her research focuses on telehealth interventions for hospice caregivers and assessing anxiety, depression, and quality of life among informal hospice caregivers by race/ethnicity. 
My research identifies racial/ethnic differences in which patients are likely to have care goal conversations close to death, when there may be little time to align person values with treatment decisions, and can be used to improve the care of racial minorities with serious illness. As our nation grapples with racial disparities in health and how we treat our most vulnerable citizens and neighbors, my findings can be used to better support patients of all races as they approach death." Dr. Lauren Starr
Dr. Starr is currently pursuing a postdoctoral fellowship in Palliative and End-of-Life Care at the University of Pennsylvania School of Nursing in the NewCourtland Center for Transitions and Health and works closely with Penn faculty members, Dr. George Demiris, Dr. Debbie Parker Oliver, Dr. Salimah Meghani, and Dr. Connie Ulrich. She is a Jonas Nurse Leader Scholar and member of the Sigma Theta Tau International Nursing Honor Society.  Her postgraduate work is funded by the Ruth L. Kirschstein National Research Service Award in Individualized Care for At Risk Older Adults (National Institute of Nursing Research, T32NR009356), and a supplemental joint grant through Penn and the Washington University of St. Louis and the Goldfarb School of Nursing. 
Recent publications in top palliative care and nursing journals – four directly related to Starr's AERO grant:
She is also co-author of the following paper available online ahead of print:
*The Henry O. Thompson Prize in Ethics is awarded to a graduating master's or doctoral student for distinction on ethical thinking and action. This award was established and funded by Dr. Joyce E. Thompson in memory of her husband "Hank," who was a long-time member of the School's Adjunct Faculty.