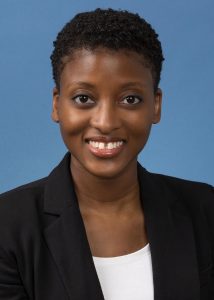 Designing Intervention Prototypes to Address Behavioral Barriers to Antiretroviral Therapy Adherence among Adolescents Living with HIV in Eswatini
Summary Major Achievements:
The purpose of this study was to utilize principles of behavioral economics to inform the development of peer-based interventions to address the barriers to antiretroviral therapy (ART) adherence among adolescents living with HIV in Eswatini.
The following goals were achieved during the implementation of this research:
International collaboration with three lay health workers in Eswatini who served as research assistants,
Completion of the research project,
A successful dissertation defense.
Potential Impacts of Project:
The study has identified critical behavioral barriers that hinders ART adherence among adolescents living with HIV in Eswatini. The study's incorporation of behavioral economics principles into HIV treatment adherence will offer avenues for research and innovation in healthcare, demonstrating the potential of interdisciplinary collaboration to bring about transformative changes in the field.
Overall, our research demonstrates the utility of a novel behavioral design approach for diagnosing barriers to ART adherence among Swazi adolescents and subsequently developing potential solutions to improve adherence behavior.
Our study also demonstrates how peer lay health workers can be leveraged to further understand the nuances of ART adherence barriers from a behavioral science perspective. We developed simple, low-cost intervention prototypes to address behavioral barriers to ART adherence which were deemed feasible to implement in resource-poor settings. Overall, our BE-informed barriers and prototypic intervention features can be considered in future trials aimed at improving behavioral barriers to ART medication use among adolescents.
Future Plans:
The future goal of this work is to continue implementing research in high HIV-burden countries in sub-Saharan Africa to improve HIV outcomes among adolescents living with within this setting.
My long-term goal is to create an international think tank whereby students within health-related disciplines from across the world can come together to solve global health problems, which may include the use of behavioral economics to promote healthcare reform and advocacy around social justice issues.