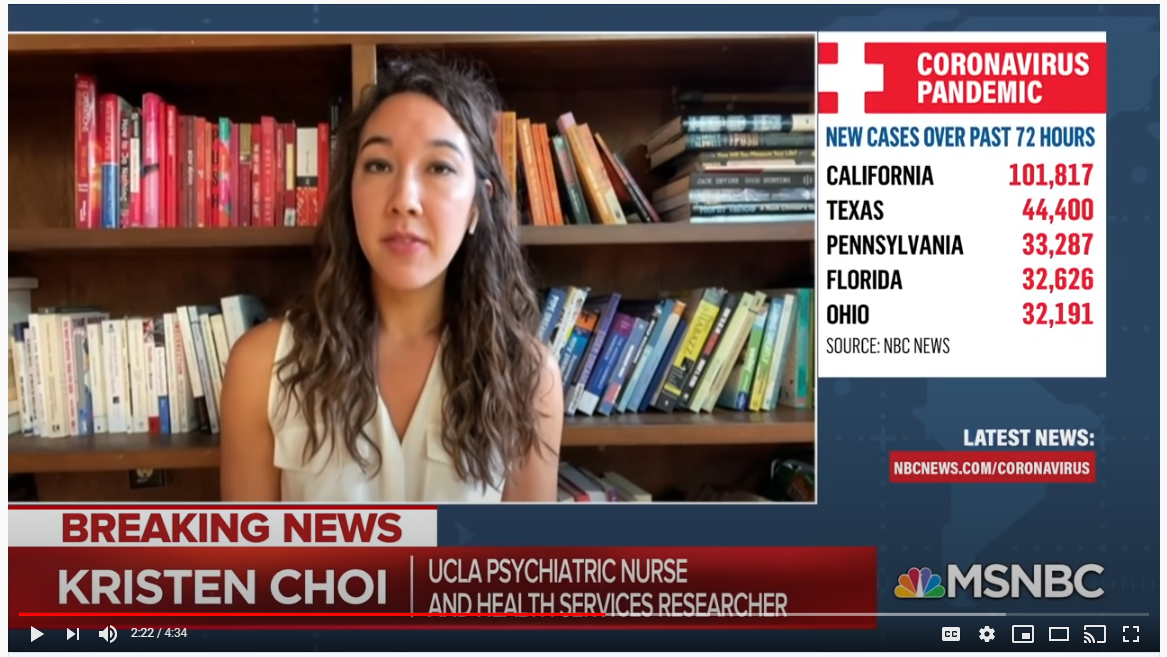 Dr. Kristen R. Choi (UMICH '17) wrote an article for JAMA's December issue. titled,: "A Nursing Researcher's Experience in a COVID-19 Vaccine Trial." In Dr. Choi's column, which has already been viewed nearly 40,000 times. she details what it was like to be a participant in the phase 3 trial of BNT162b2 – more commonly known as – the Pfizer COVID-19 vaccine. So far, Altmetrics has Choi's Perspective piece sparkng 67 news stories. The story was picked up by two major news networks over the past weekend. Watch CNN's Brook Baldwin and MSNBC's Alex Witt interview Choi taped live and on the air. CNN link; MSNBC Link.
In other news. Kirsten's research on mental health issues during the pandemic caught the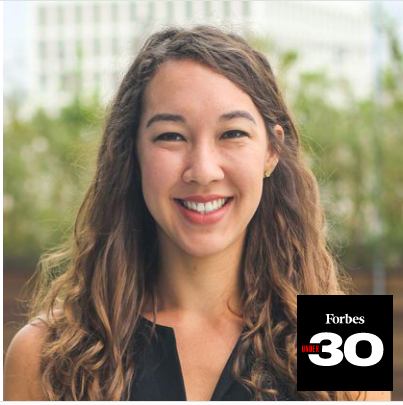 attention of healthcare editors at Forbes, and was recently named to the well known 2021 list,  "Forbes 30 Under 30 Healthcare: Fighting Covid, Mental Illness And Health Inequities." The online magazine recognized Kristen with this distinction because of her exceptional work in the field. This is the first time Forbes has ever named a nurse to any Under 30 list.